People are spending more and more time online. A survey conducted in 2020, people from the age group of 16-64 years old spend an average of 3 hours and 14 minutes on social media. The reasons vary from to be in touch with distant family, watching the trending influencers, or to browse around for the next grocery shopping. And while we spend some time on social media, it is safe to assume that we have seen advertisements at least once.
The convenience of online shopping also contributes to more people making even the smallest purchases online. When the COVID-19 pandemic hit the world, most of us became dependent on online shopping even for basic daily necessities like shampoo. In this article we are going to see the journey of social media advertising impact our shampoo purchase decision.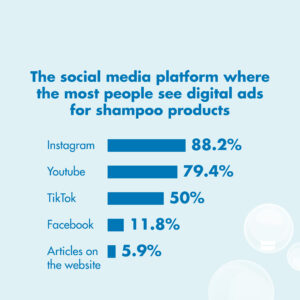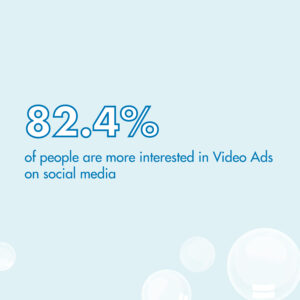 KOLs are also the marketers' favorite when it comes to promoting their product. KOLs are preferred because it is believed that personal recommendations are more trusted than overt advertising. But statistically speaking, social media ads have been seen more than KOL campaign promotion. When it comes to platform, Instagram is leading with 88.2% followed by YouTube and TikTok who keep rising steadily every year. Meanwhile for media form, video is still the most preferred with 82.4%
Brands who are consistently maintaining their presence on social media advertising are Pantene with 66.7%, Dove 43.3%, while Tresemme and Head & Shoulders have the same share with 36.7%. These brands are familiar and probably already on your bathroom necessity stock. 
These brands also understand that by steadily maintaining presence on social media through advertising, they are already in the game to catch people's attention and stay on their mind. Proven by the fact that 90% of people became interested in buying shampoo products after seeing ads and promotions on social media.
The question remained how to deliver the advertising so that what they put out is actually impactful for the audience. There are endless possibilities for advertising types. That includes convincing product reviews which work over promotion by KOL or influencers with 77.8%. For example, brands can use consumer-generated product reviews which usually resonate well with the audience. Also by showcasing their product reviews, brands can build customer trust and be authentic with their values. When the trust is there, it's a win for all parties involved. Customers finally found their preferred solution for shampoo, and a conversion was made for the brand.